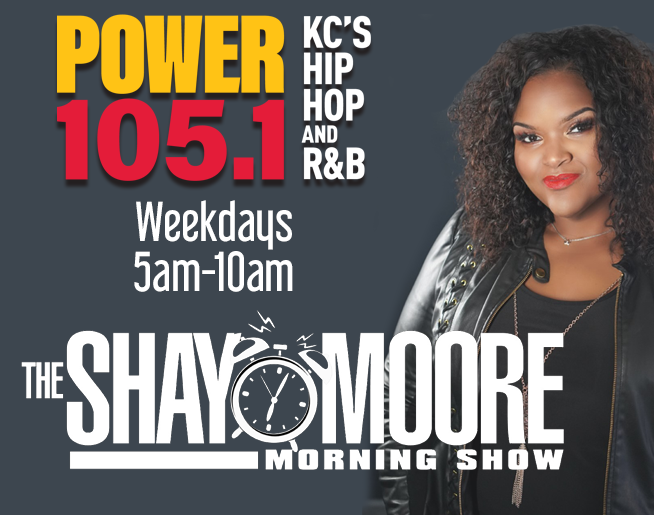 The Shay Moore Morning Show
Weekdays 5am-10am
I'm thrilled to be back in Kansas City, lighting up the airwaves once again with a fresh new morning show, exclusively on 105.1 KC's Hip Hop and R&B. While I made the tough decision to leave KC in August 2022, receiving countless messages literally every day from listeners who missed my presence on the radio had me feeling like I had unfinished business in my second home.
When Cumulus Media reached out to offer me the opportunity to host mornings again, I knew it was meant to be. I'm beyond grateful for the staff at 105.1 for believing in my talent, investing in the growth of my career and offering me this chance to serve the city that I love again!
So, kick start your day with "The Shay Moore Morning Show" (I almost can't believe it!) – full of uplifting music, infectious laughter, and memorable moments that you won't want to miss!