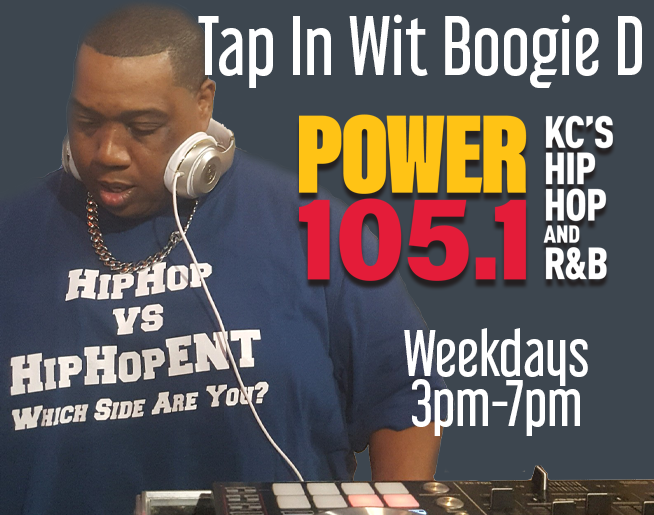 Boogie D
Weekdays | 3pm – 7pm
Originally from Queens, NY Boogie D comes to KC with over 25 years of radio experience across the country! From Detroit to St. Louis to KC BOOGIE D KNOWS Hip HOP and R&B! With Years of Experience being a Club DJ too you will see Boogie D around town Djing Club parties and at the Magic Groove party too, PLUS bringing the PARTY your LUNCH HOUR during the SMASH Lunchtime Mix!
Boogie is married to his wife, Jami, and enjoys spending time with her and their 6-year old son, Cole. An avid sports fan, with a passion for the Yankees, Wildcats, Knicks and of course, the CHIEFS!