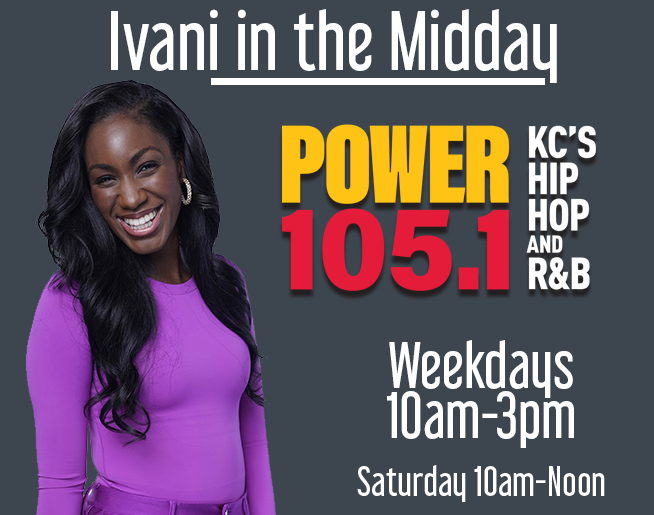 Ivani
Weekdays | 10am – 3pm
Saturday | 10am – Noon
Hi! my Name is Ivani. I know it looks hard to say but it isn't (Eva-Nee) Its Brazilian. My love for radio began when I was in high school, when someone let me get a hold of a mic and things have never been the same. I got my bachelors degree at The University of Missouri Kansas-City, so yes I am a Kangaroo! I started in radio as intern and basically they couldn't get rid of me and here I am…. kind of like that Drake song "started from the bottom now I'm here"!
It's a dream of mine to work in radio, I remember when I was young I used to listen while playing Barbie's with my friends and If I could go back in time and tell that little girl that one day her voice would come out of those speakers she wouldn't believe me. I like to think of myself as the voice of the people. My passion for radio cannot be described in words because it is too great, so I let my passion speak through my hard work and determination.
I love sunny days and don't do well in the cold, I'm half Brazilian so I think that's why cold climates and I don't get along. My favorite thing to do is go shopping and eating…food should actually be my middle name because I love it so much. If its happening in Pop Culture I am your go to girl cause I know all about it, gossip websites and reality tv are my guilty pleasure. I love connecting with listeners so that's why you can always catch me on social media. Somewhere during the day I'm taking pictures for Instagram (or what I like to say "doin it for the gram") tweeting my opinion and causing a ruckus on twitter or snapchatting my life away.
Lets connect @itsbingybaby! Tune in on weekdays from 10am – 3pm and catch me Saturdays from 10am to noon!