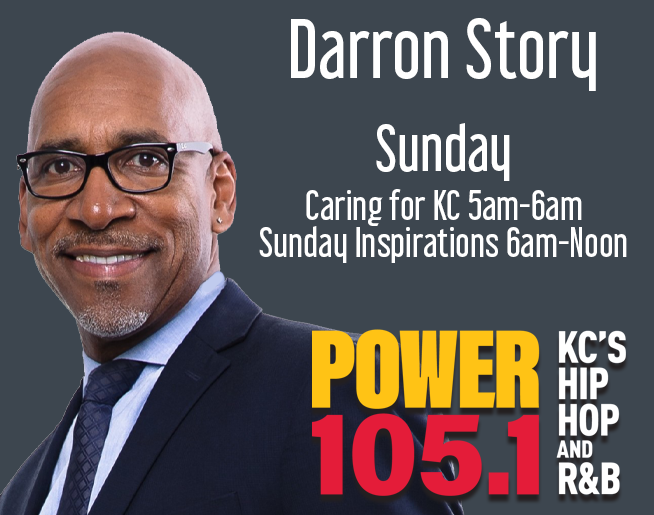 Darron Story
Sundays
5am to Noon
Bright and early every Sunday Darron is keeping the Community informed about upcoming events and ways to help make a positive difference in Kansas City! Listen to Caring For KC at 5am!
CLICK HERE to learn more about Caring For KC!
Tune in Sunday mornings 6am to noon for Sunday Inspirations with Darron Story! Join us for some uplifting and spiritual music to start your Sunday off right!
Darron Story works with music education and outreach program for disadvantaged youth and is the Worship Leader at South-Broadland Presbyterian Church in Kansas City.
With strong ties to the Kansas City community Darron is also the HOST of Cumulus Kansas City's Public Service Program Caring for KC! If you have something coming up you would like to us to know about and promote please let him know! He would be excited to share details about your upcoming community and or Church event. Please reach out him at [email protected] or Send him a Message on his Facebook Page
CLICK HERE to see Sunday Inspirations!
Sponsored by: