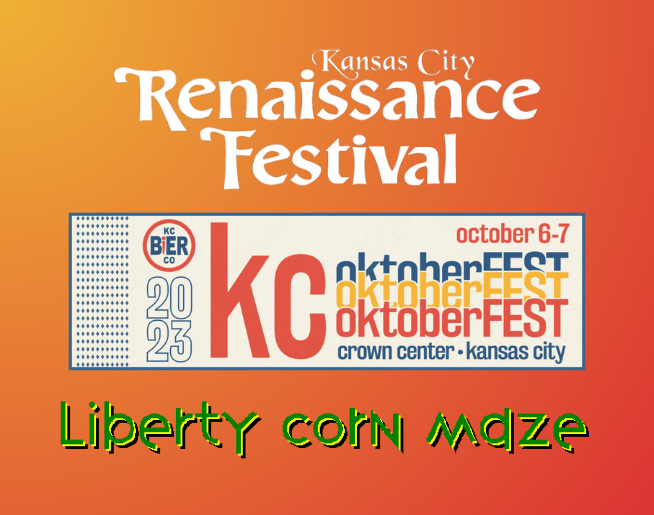 We want to send you to all the fun events happening this fall!
Listen to Ivani weekdays at 1pm for your chance to win a 4 pack to KC Oktoberfest, AND a 4 pack to the Liberty Corn Maze!

OFFICIAL RULES
The Kansas City Renaissance Festival
The Kansas City Renaissance Festival is open Saturdays and Sundays, September 2nd-October 15th, 2023, plus Labor Day Monday + Discovery Day Oct. 9! Festival hours are 10am – 7pm, rain or shine. Stop by this season for lots of daily royal events, contests, local artisans, themed weekends, and much more! The main entrance is located at 633 N. 130th St., Bonner Springs, KS 66012.
KC's LARGEST Oktoberfest is at Crown Center on October 6th & 7th!
Presented and organized by Kansas City Bier Company — Kansas City's largest locally owned brewery — KC Oktoberfest is a two-day festival celebrating authentic German-style bier, food, and entertainment at Crown Center in the heart of downtown Kansas City.
The Liberty Corn Maze Opens September 15th!
With four large mazes to choose from, visitors can journey through the KC Current logo, or wind through the soccer player's ponytails for one heck of a good time. They can also enjoy a long hike into the Kansas City Current name outline, for a trek that is guaranteed to offer an amazing adventure filled with twists and turns. The possibilities are always endless at the Liberty Corn Maze!